Hi all,
I've been using the Particle + Webhooks for a while now, to pass on data sent by a Particle to Azure, for ingestion into my cloud system.
I'm interested in triggering actions on the Particle, using particle.function().
I've given this a try, and it works great. However, I'd really need some sort of button-based dashboard to trigger the sending of these Restful messages, which in turn trigger actions on the Particle.
I am fully capable of building such a server/UI/webpage but don't necessarily want to, as something like this must exist, and I don't have the time.
Has anyone got any experience with a system like this? Ideally cloud-based, low-cost (or free) and customizable.
I've seen Andriod apps which basically allow you to assign HTTP Requests to 'buttons' or 'tiles' on a screen, which could work, but needs to be platform independent and a little more powerful.
Below are some links to UIs that I like, and are a good inspiration and indication of what I'm looking for:
OpenHAB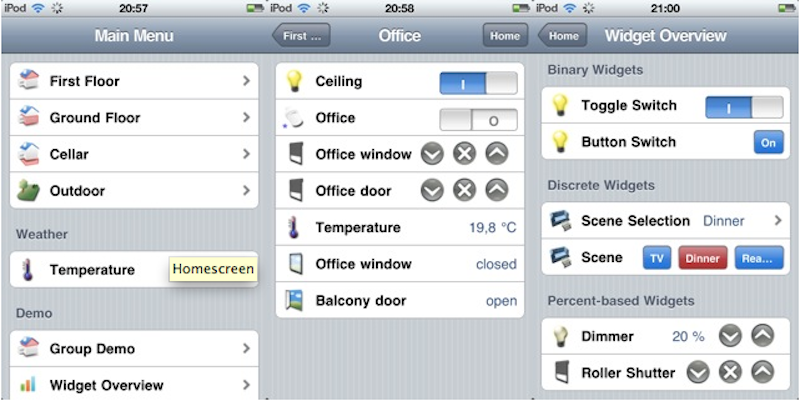 Loxone Web UI

Thanks
Joe
UPDATE: I think what I'm looking for is a 'SCADA' interface