I am wondering how I should go about creating code that will use a Webhook to have past, current, and future weather conditions sent to my products.
So I will have products that will be located all over the world, and I want each of them to be able to call weather information via a Webhook but when they send that webhook data it will need to include it's current location via GPS, City State, or zip code info.
I have created a webhook via the Particle Console that has my location hard coded into the webhook.
I assume that there is a way to add the specific location data for the actual webhook sender but it's all new to me at this point.
Is there a way to craft this code so I do not need to create a webhook for each individual product that I create but instead create a single webhook template that will allow me to use it for all devices we deploy even if that's 5000 devices?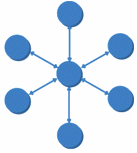 Any advice will be appreciated!