is it possible to use spark core with netio iphone app
Thanks
"English isn't my first language, so please excuse any mistakes."
I Would love to see an tutorial on the NetIO Controller Application Link working with the spark core. With NetIO you can create a custom remote for your project without coding Java or Obj-C.
Both iOS AppStore and Android Google Play store (I know, it is an expensive app)
Here a short overview of the functionality's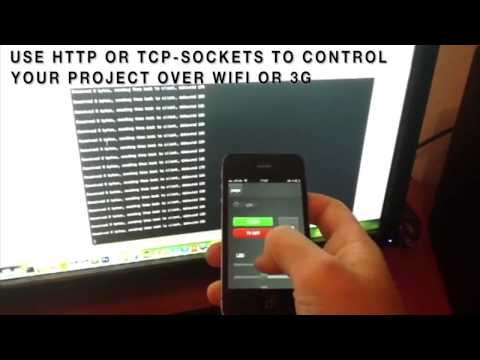 In my opinion the spark core app is too limited. Maybe the app needs a sister or an expert mode option with custom button labels, dimensions, posision and color. So we can make a custom remote for our spark core projects.
I started this one a while ago: https://github.com/technobly/Remote-Spark
I would love to make it more customizable than is currently is, maybe via a GUI as well or within it's own menu system. But this is a decent starting point.